Mass media influences how facts are viewed and debated in a society, contributing to crafting its public opinion. Independence and pluralism of media, opinions and views - including criticism of people in power - is the safeguard of a healthy democratic system. Monitoring and ensuring ownership pluralism is the first step towards independence and freedom of choice: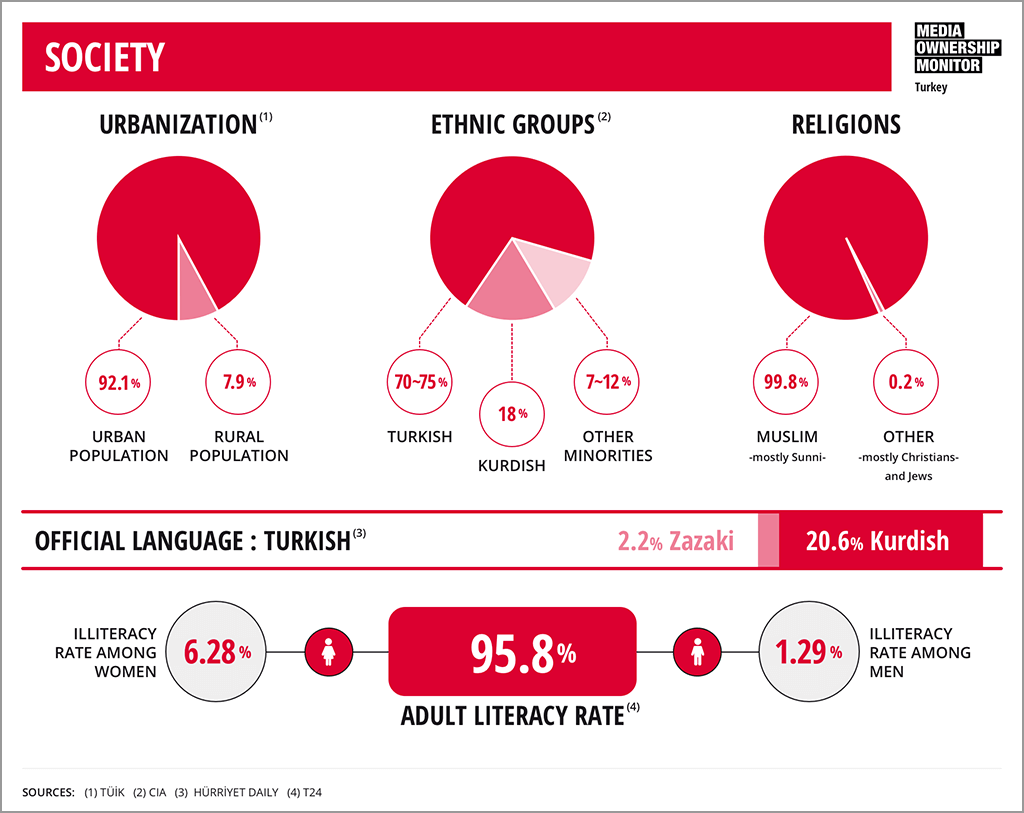 How can people evaluate the reliability of information, if they don't know who provides it? How can journalists work properly, if they don't know who controls the company they work for? And how can media authorities address excessive media concentration, if they don't know who is behind the media's steering wheel?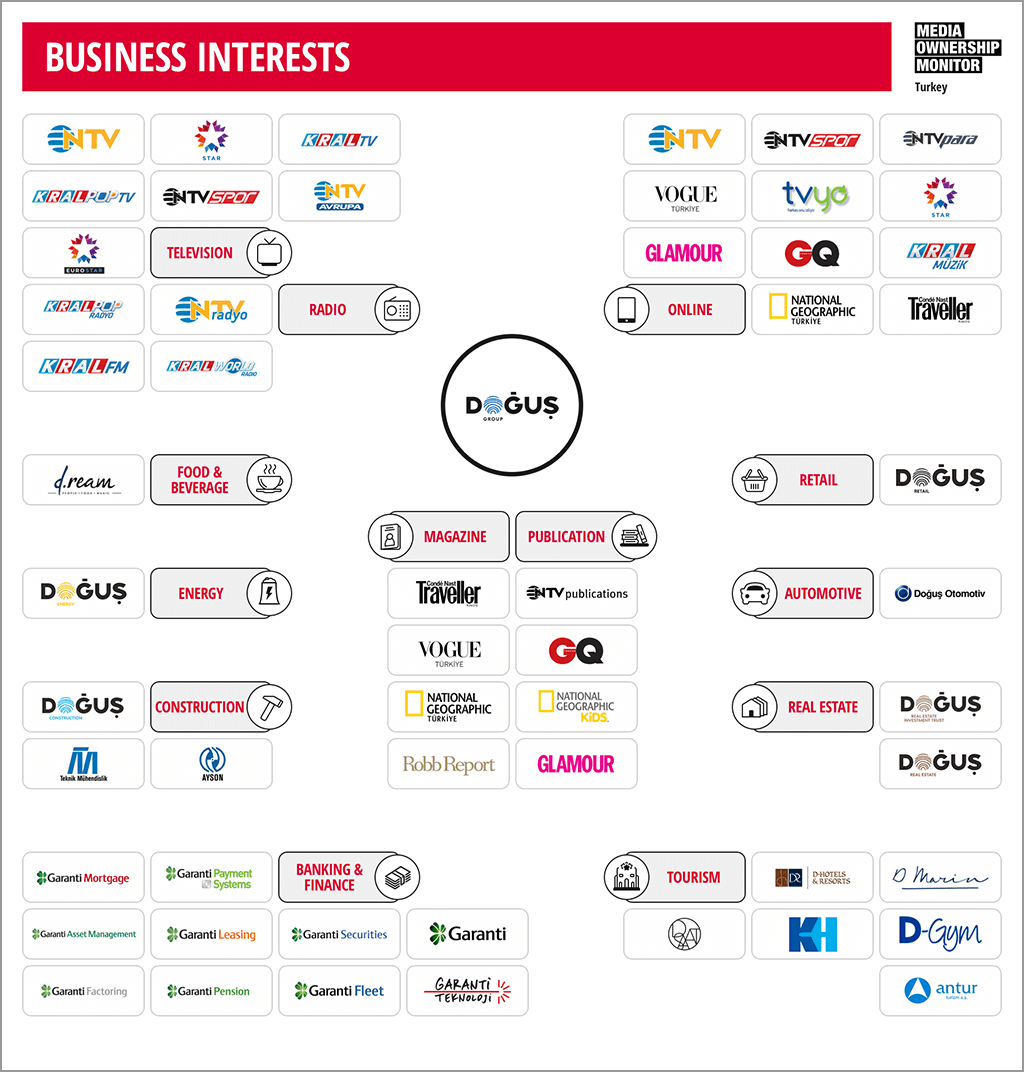 Ownership structures may also affect the way the media industry manages its resources, thus shapes the economic strength and efficiency of the media sector. This is of particular interest to potential investors.
In Turkey, the number of TV and Radio Channels, as well as the number of newspapers, suggest a diverse media market, however top owners dominate the majority of Turkey's media sector and many of them are business people closely affiliated with the government.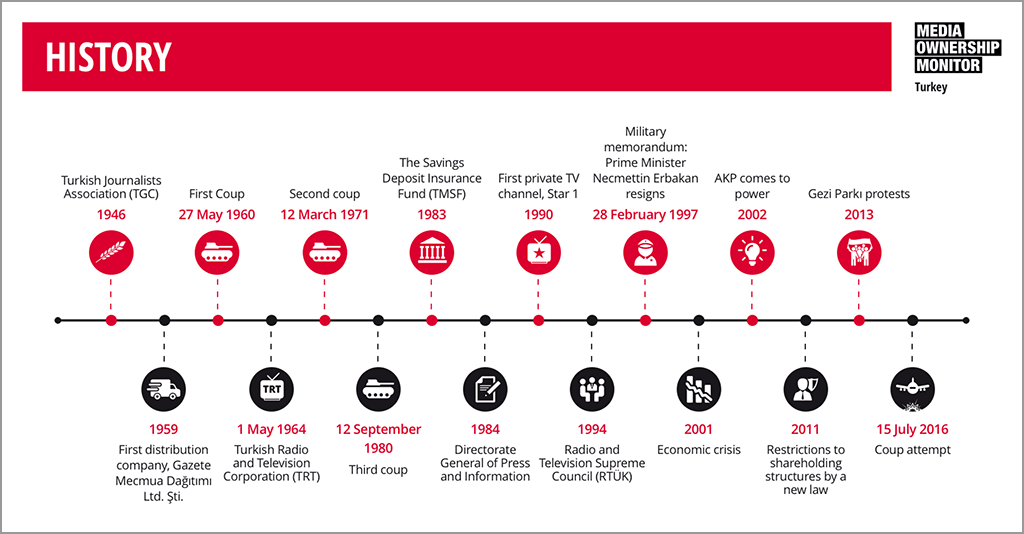 Media everywhere depend on the political, legal and social context of the respective country. Media diversity can flourish according to the legal regulations and implementation of these regulations. Legal framework can promote freedoms or censor media outlets; while economy can shape the independence of the media outlets, as advertising remains one of the key financing tools for media. The characteristics of a society determine which media sectors are more popular and have the strongest influence on the opinion of the public.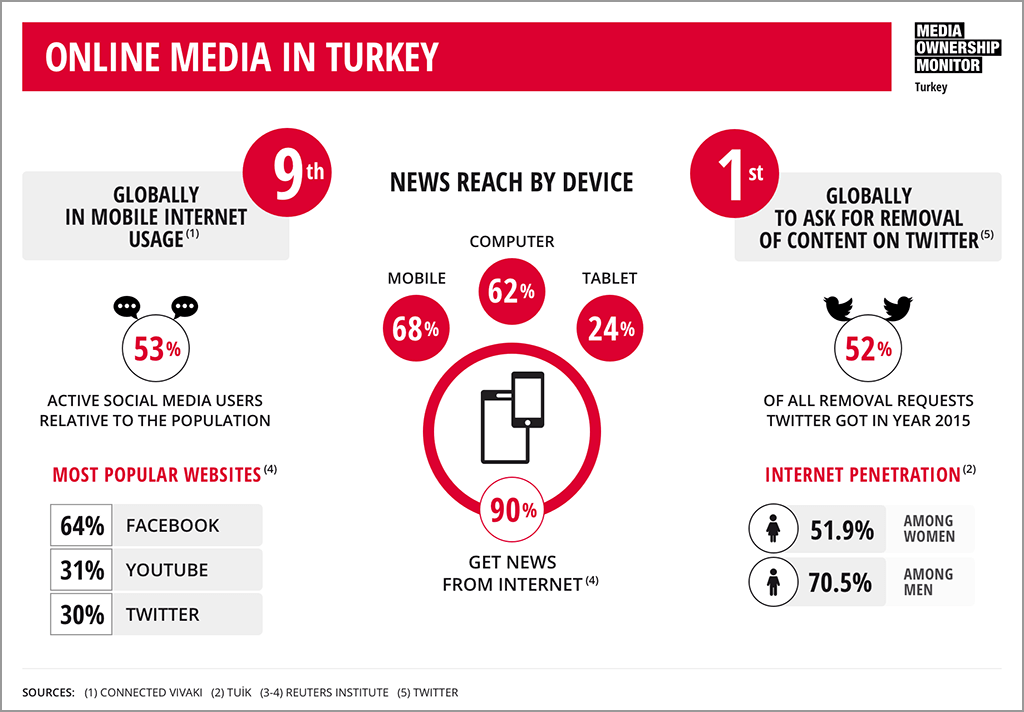 Based on a generic methodology, the "Media Ownership Monitor" (MOM) has been developed as a mapping exercise in order to create a publicly available, continuously updated database that lists owners of all relevant mass media outlets. It creates transparency on who owns media, which interests and affiliation owners have, to which extent dependencies exist and thus, who really has a potential influence on public opinion. Fieldwork is not only aimed at finding out, who holds the stakes but in investigating who eventually controls media. In addition, MOM provides a contextualization and qualitative analysis by assessing the respective market specifics and legal environment in the countries as well. Data collection was done by a local research team from Bianet - Independent Communication Network in collaboration with Reporters Without Borders.
During the project, my role was designing the visual interface of the website as well as administrating it. Also based on the findings gathered during the research, I visualized the results as infographics to be used on the website and distributed on the Internet.