Put your organic waste into your pocket to grow your garden. The waste will be turned into compost by the dress, which will supply the necessary nutrition for your plants to grow. As the plants grow, the dress will change day by day. Add different seeds to have a new garden, new dress with different colors and form. What is better than a beautiful garden you can carry with you wherever you go?
The inspiration came from not having the possibility of having nature close by plus giving back to nature what is taken from it seems impossible. Our focus thereby became to create a beautiful symbiosis between nature and citizens, more specifically between natural food and personal organic waste.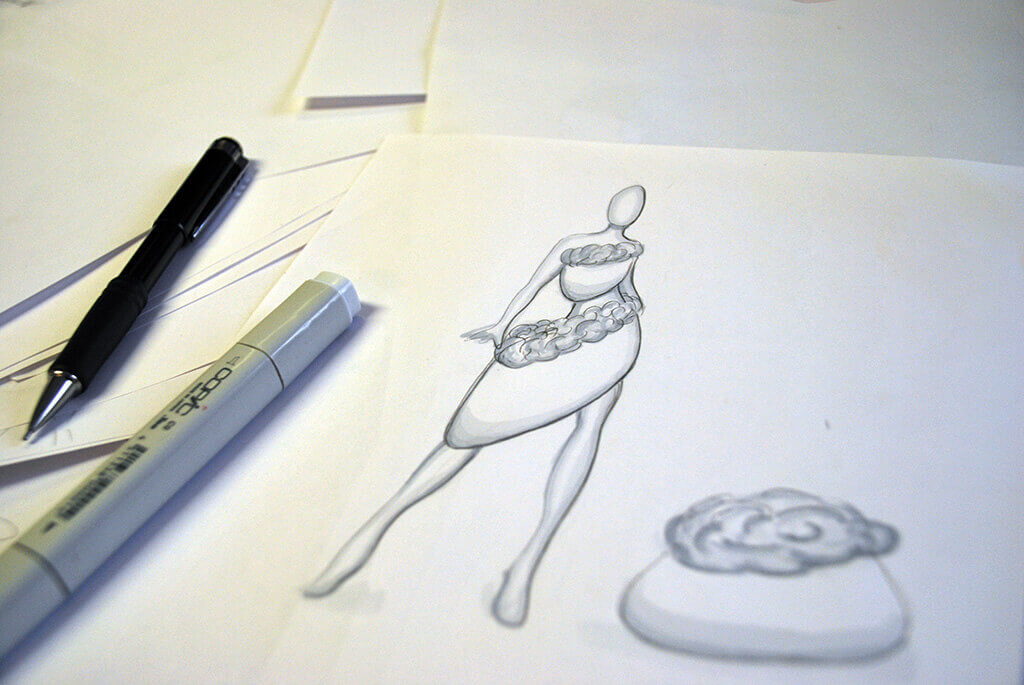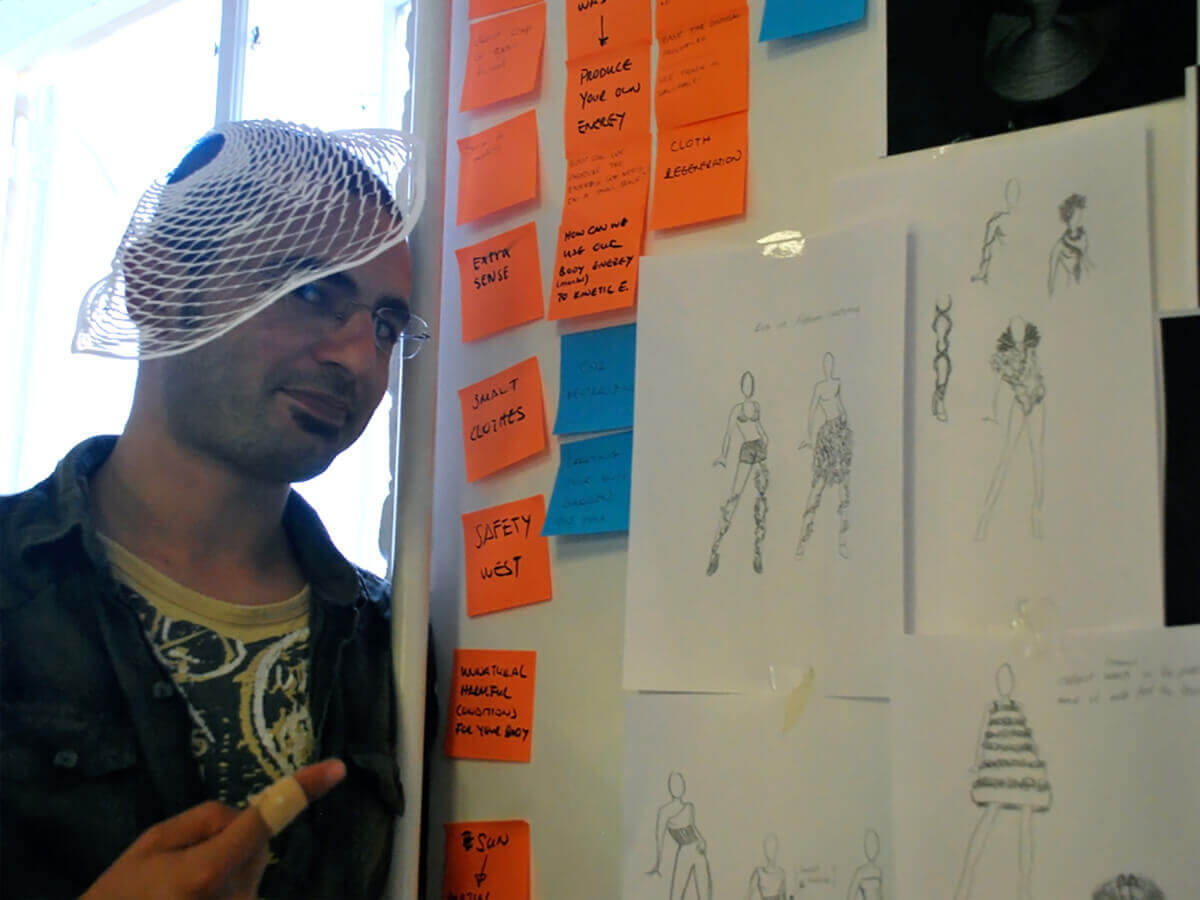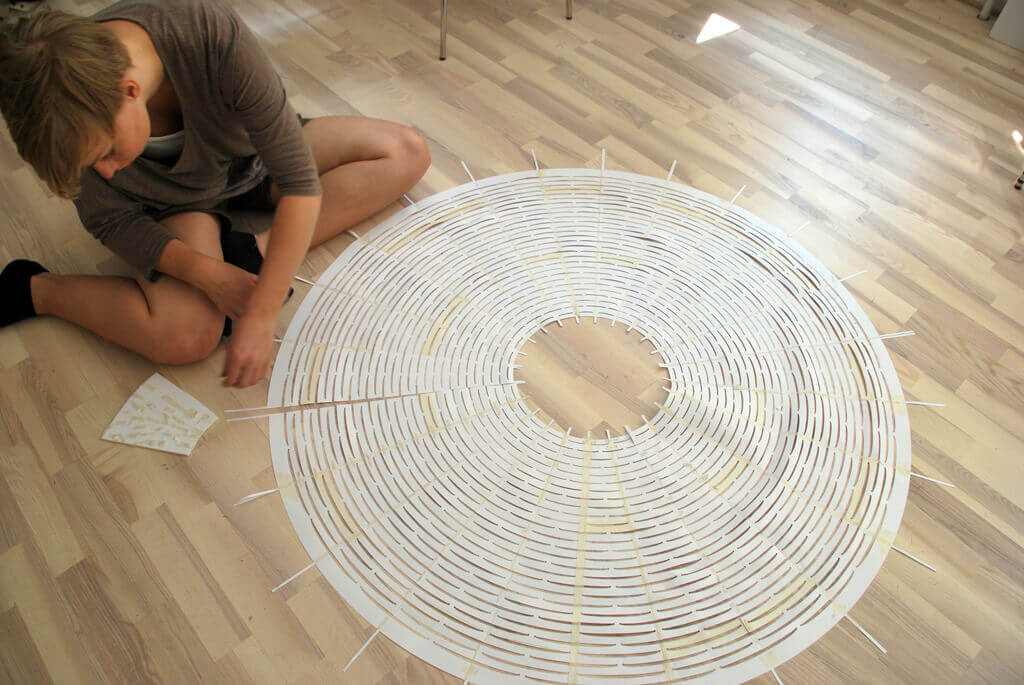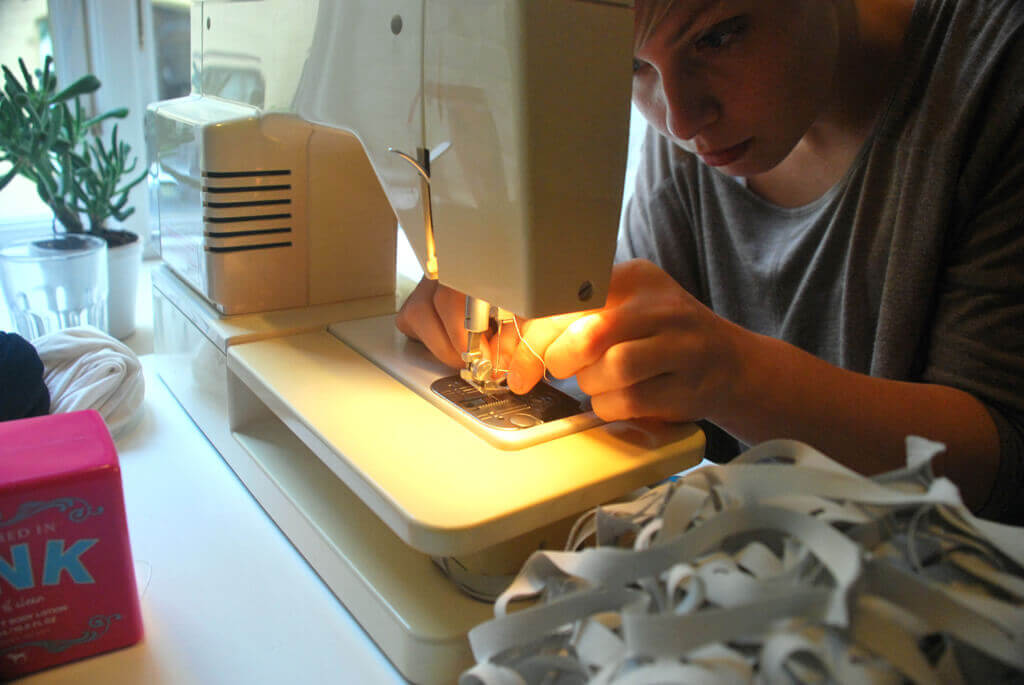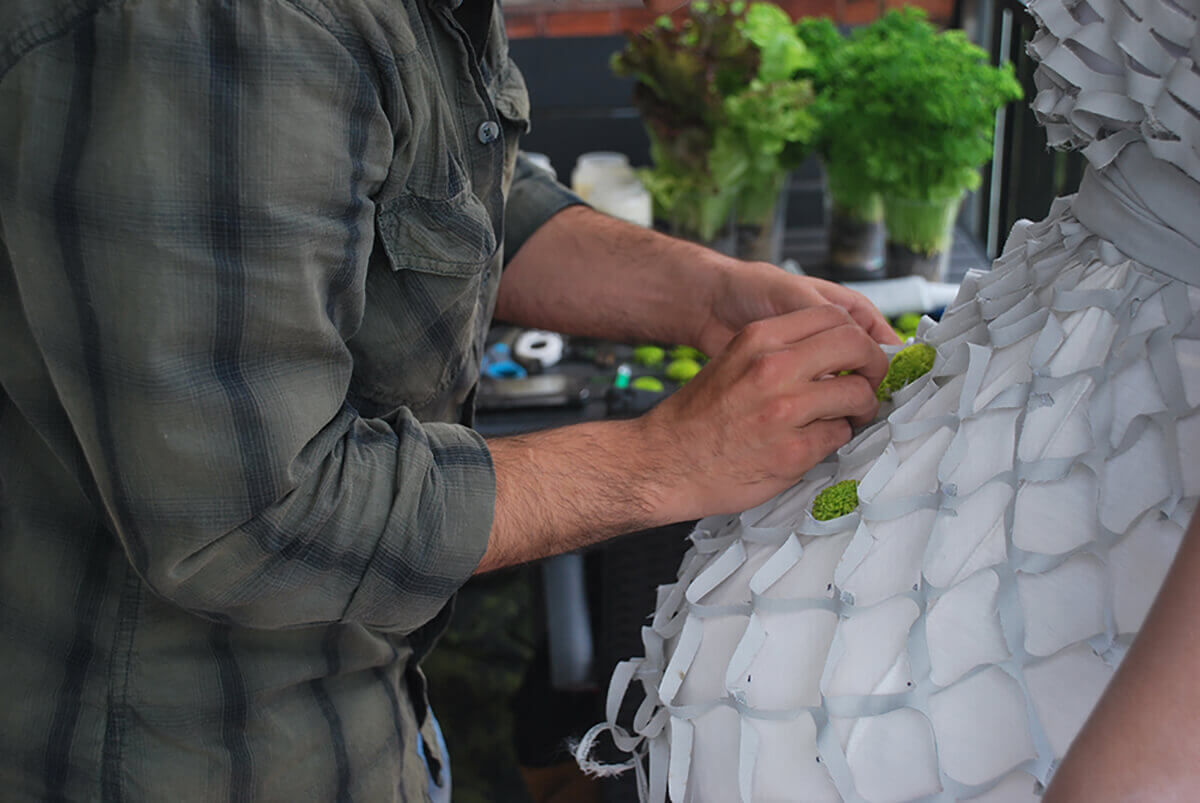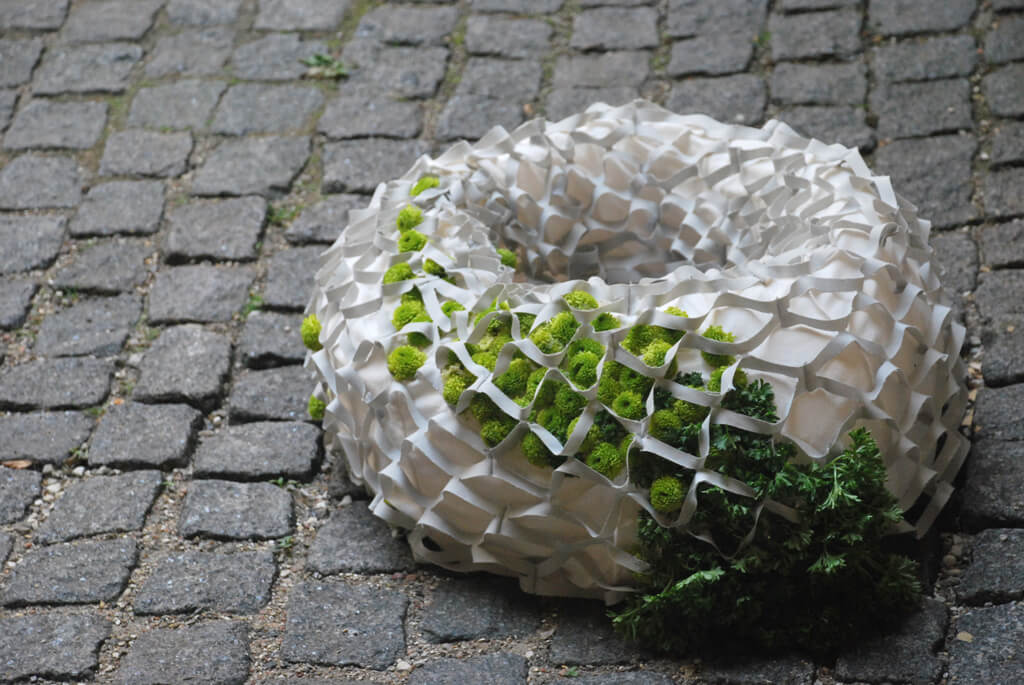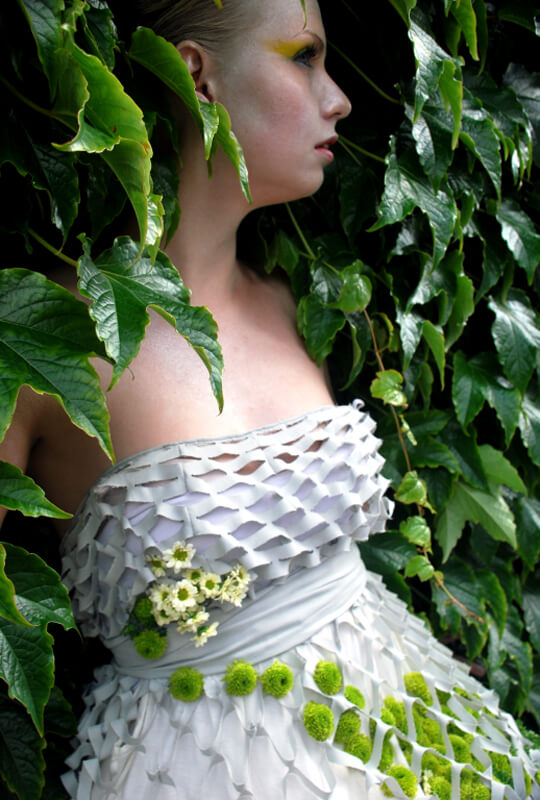 Mesh project had been conceptualized and designed with Mette Rene Lyckegaard at the Copenhagen Institute of Interaction Design (CIID).
MENTIONS